Grace & Law (introduction)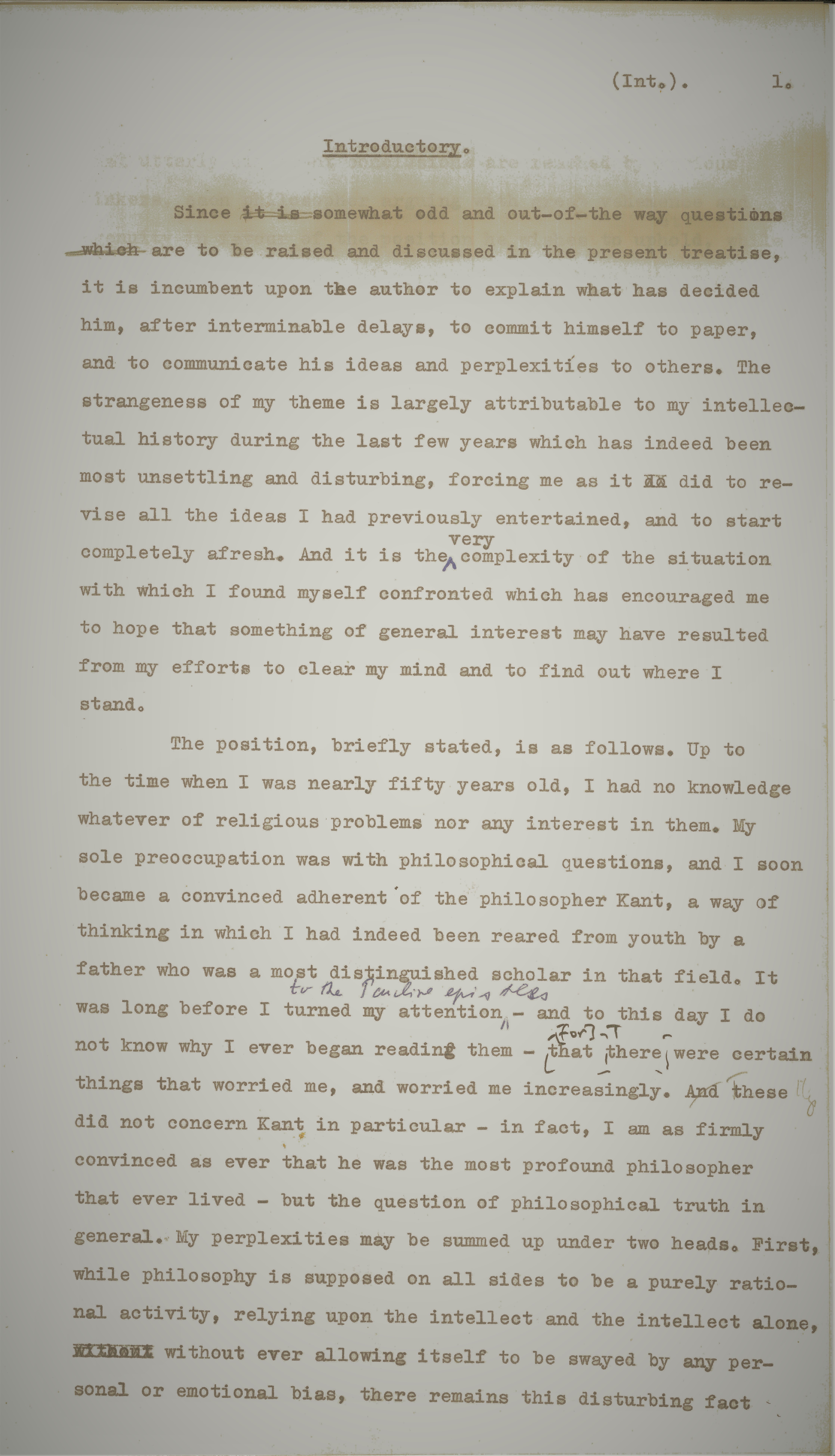 Image: The opening page of Cassirer's introductory remarks, with handwritten amendments, from a typescript in the Cassirer Archive at the University of Sheffield (CASSIRER 010).
Paul, Kant, and the hebrew prophets
Grace & Law: St. Paul, Kant, and the Hebrew Prophets was published posthumously in 1989 (Eerdmans and Handsel Press). The printed text includes a preface and acknowledgements written by the editor, Ronald Weitzman, and is dedicated to Cassirer's widow, Olive.
The work has four core chapters; a short opening snippet from these is provided below as a complement to Cassirer's "Introductory Remarks", which are given in full following similar snippets from Weitzman's prefatory materials. A four-page appendix in the published version appeared as an extended footnote in Cassirer's own text, as well as a three-page index of biblical sources.
The digital text was produced through a combination of scanning, optical character recognition, and manual encoding as part of the H.W. Cassirer project at the University of Sheffield. Thanks are due to Eerdmans for relinquishing their rights to further publication of this work.
View the full text via The Digital Cassirer Collection: Editions.
Copyright for this digital version: The H.W. Cassirer Archive, University of Sheffield (2020). Intellectual copyright belongs to the estate of Olive Cassirer. This digitisation made possible by the estate of Ronald Weitzman.