Commentary on Kant's First Critique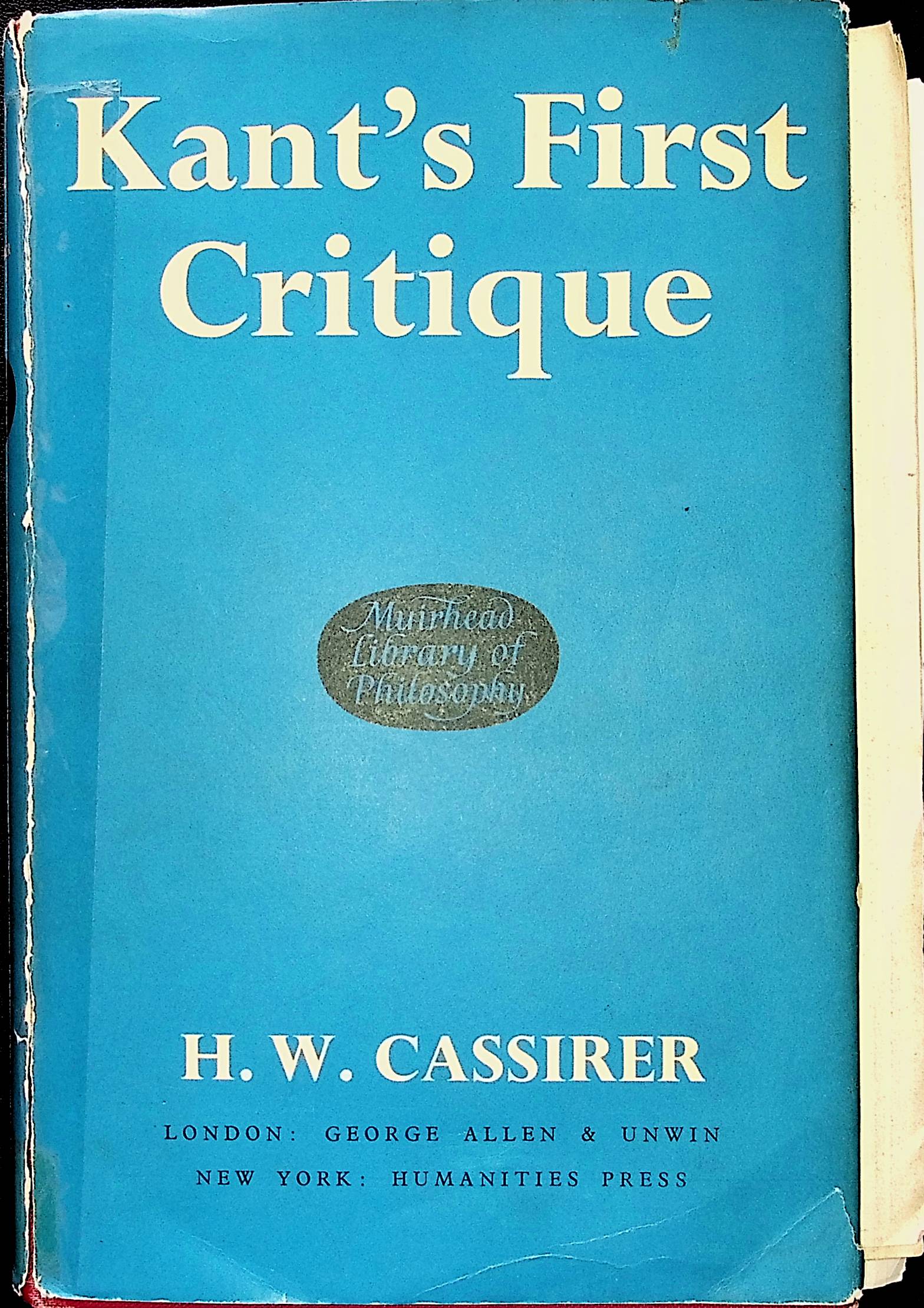 Dust jacket from the 1968 reprint. (Digital facsimile of CASSIRER 021; a copy formerly owned by Ronald Weitzman.)
An appraisal of the permanent significance of Kant's Critique of Pure Reason (1954)
Below is the front matter from the print edition of Cassirer's commentary on Kant's Critique of Pure Reason. The text was first published in 1954 as part of the Muirhead Library of Philosophy. A reprint followed in 1968 (pictured); the text remains in print with Allen & Unwin's successors, Routledge.
The text was digitised using optical character recognition, TEI-markup, and an XSLT transformation.
The material available here includes the abstract from the dust-jacket, the series foreword, a list of titles in the Muirhead Library of Philosophy (as of the 1968 reprint), and Cassirer's preface. The full text is available as part of The Digital Cassirer Collection: Editions. These texts are reproduced digitally here with the consent of the copyright holders (Estate of Olive Cassirer), and following consultation with Routledge. Use the scroll bar to navigate.
Digital edition copyright (c) The H.W. Cassirer Project, University of Sheffield (2020). Intellectual copyright (c) The estate of Olive Cassirer. Digitisation support by the estate of Ronald Weitzman.